70%
Vanilla
and by-products

4
Brown materials,
our expertise
The different technologies extraction, distillation and blending possibilities mastered on the Group's sites make GAZIGNAIRE a partner for all your aromatic projects.
Our flavoring preparations are then used for the development of extracts on liquid, powder or paste carriers, to respond to the various applications of all aromatic, food, cosmetic or frangrances industries: tailor-made extracts in terms of organoleptic profiles, concentrations, solubilities, textures, etc.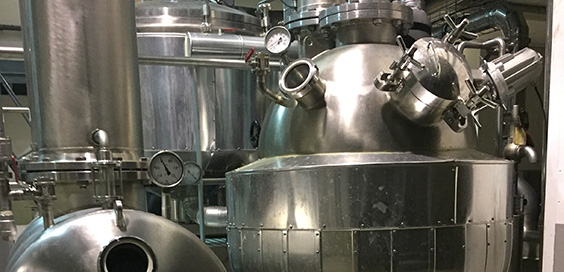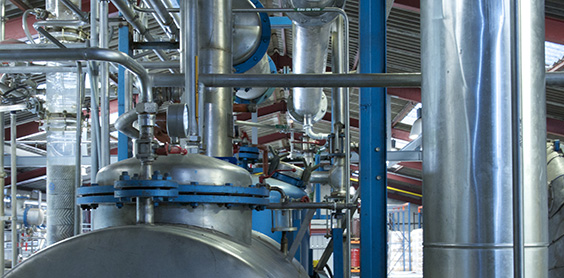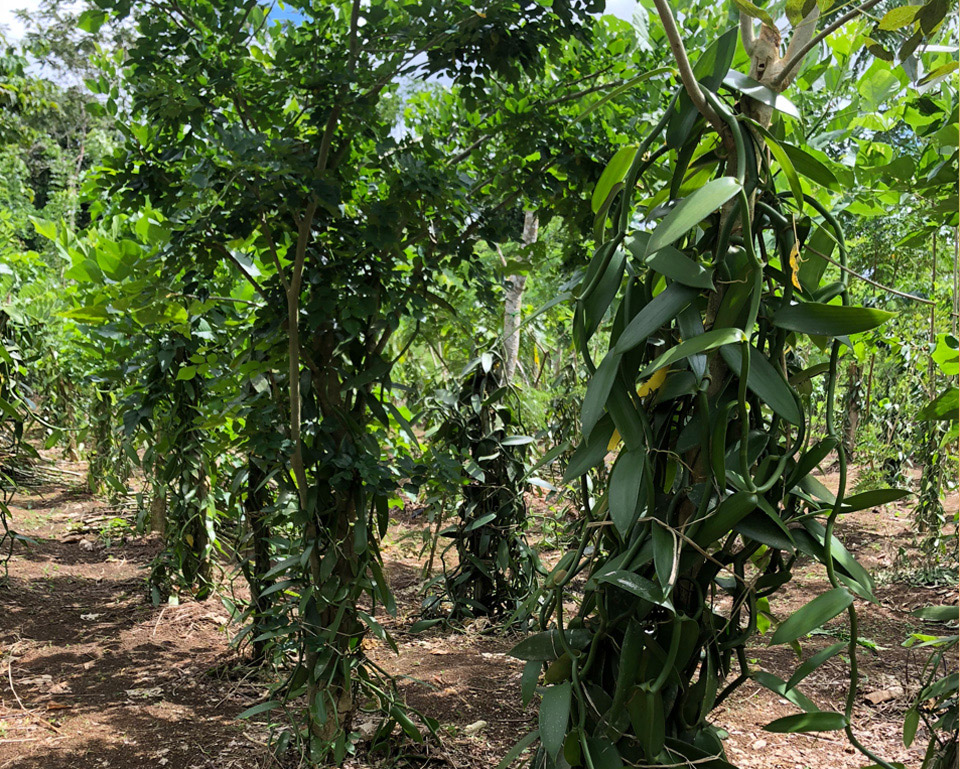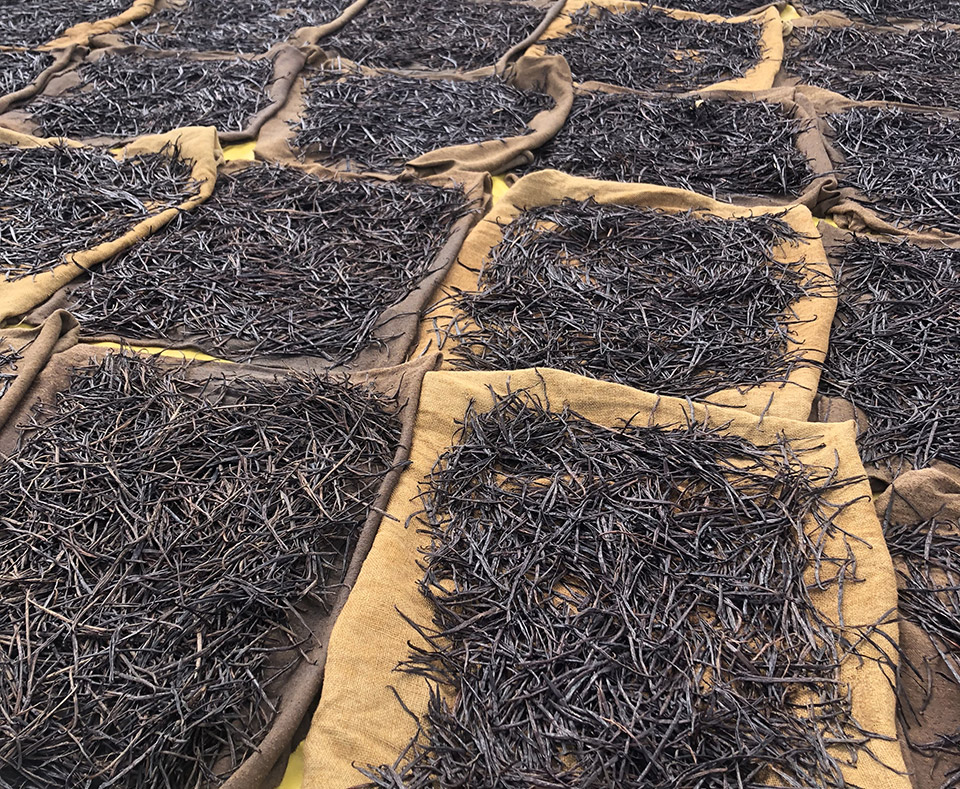 At GAZIGNAIRE, the Vanilla extraction is our main activity; Vanilla is one of the favorite ingredients in the aromatic formulations. Through decade, we have been developing several ranges of Vanilla extract, enhancing the organoleptic specificities of every botanical species and pod location around the world. Therefore, our R&D team works on several Vanilla origins and species along with partners identified.
V

ANILLA PLANIFOLIA, Madagascar, Mexique, Indonésie, Ouganda /

VANILLA PLANIFOLIA, Madagascar, Mexico, Indonesia, Uganda

V

ANILLA TAHITENSIS, Tahiti, Papouasie-Nouvelle-Guinée / VANILLA TAHITENSIS, Tahiti, Papouasie – New Guinea

V

ANILLA POMPONA, Guyane / VANILLA POMPONA, French guyana
Representing 70% of our business, Vanilla is a symbolic raw material for our sourcing:
A

sourcing that guaranties a certified origin, a high quality and a complete traceability from Vanilla pod to Oleoresins and aromatic extracts.

S

orting and selecting the best Vanilla pod quality.

A

quality control that certified the origin and the purity of our oleoresins and Vanilla Bourbon Madagascar extracts.

A

 real time market information on the worldwide Vanilla production and evolution.

Transparency and knowledge sharing.
For more than 10 years, the Group has been working on new Vanilla cultivation programs and support of local communities.
Partnerships with identified producers
Establishing planting programs for sustainable and secured supply.
Our Vanilla supply chain's in Madagascar is vertically integrated with a support of  local communities in terms of  social, societal and economic issues.
T

raceability in 4 regions: Sambava, Ambanja, Mananara and Maroantsera

Cohesion and creation of farmers associations, traceability of the association

Expertise and know-how in the traditional Vanilla preparation process.

Organic, Rainforest Alliance and Fairtrade certifications.

CSR programs with local commitments.

Accreditation for packing and export.
Our products follow a strict quality approach in order to meet market expectations as closely as possible.
Some of our agricultural sectors and products are certified organic, fair trade, kosher, halal and are are committed to sustainable development. We thus guarantee a selection in the used raw materials' origin and a control of the manufacturing processes in accordance with the codes expected by these certifications.